SEAWEED DEVELOPMENT PROGRAM
2002 - Present
In Indonesia, seaweed farming is now a fundamental part of the livelihood of close to 200,000 smallholder farmers and is still rapidly increasing across the archipelago. (Blue Economy Challenge, 2016) The previous 15 years have seen incredible growth, with seaweed now accounting for more than half of the aquaculture commodities produced in the country. But some fear that the industry has already had its easy wins and the nuances of dealing with a global commodity market are bearing down. Kalimajari focuses efforts to develop the farmer capacity to experience the process of lifelong learning and who can enhance their knowledge and survival skills in their respective fields of employment. Moreover, capacity building programmes could change the mind-set of the community to be more open and receive the new approaches in the production of seaweed cultivation to the sustainable market.
Working area: Bali, Sulawesi, Papua, Sumatra, Bangka Belitung, Nusa Tenggara, Kalimantan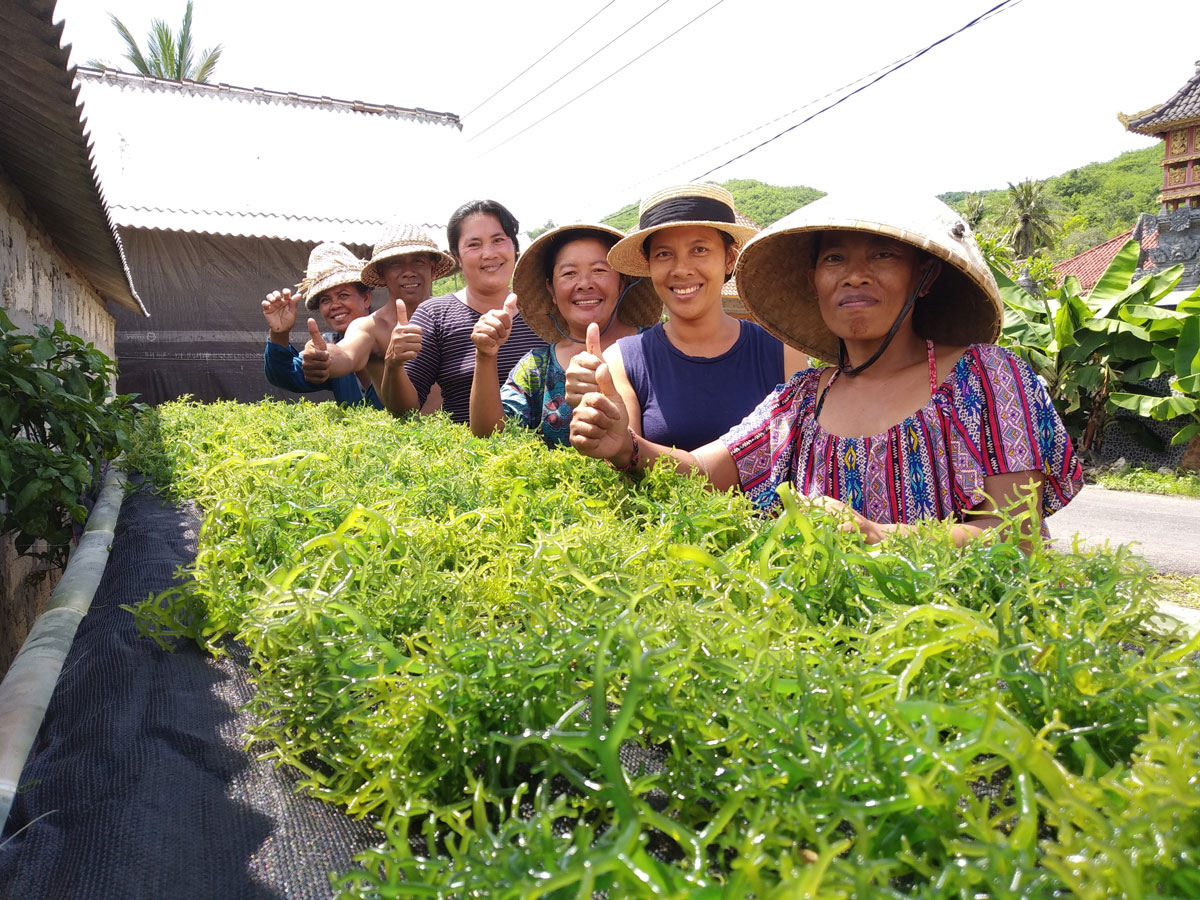 Three Pillars of Seaweed Development Program
Good Agriculture Practise

Kalimajari believes implementing good agriculture practise consept, farmer get maximum production, effective work, and sustainable. implementing good agriculture practise relate to the mindset change. it is the art of empowerment, how is our intervention can change seaweed farmer maindset to better. Kalimajari always concern to the good agriculture practise as basic skill that farmer have. during transfer knowledge to farmer, Kalimajari always emphasizes how seaweed farming is sustainable through the application good agriculture practice, not just earning income quickly.

Post Harvest Quality

Kalimajari always reminds to farmers, efforts to increase the quantity of production without increase the quality will be in vain. Bargaining position is important that farmer must have through quality product. Management post harvest is the key to increase of seaweed. Process of seaweed dryin, storing, and stuffing on warehouse are part of post harvest in seaweed farming.

Connect to the market

Market is the end of value chain from seaweed produce by farmers. Kalimajari is committee to connect farmers with market / buyers. On the downstream process, Kalimajari tries to make the relationship between faremer and buyer transparent, give feedback to farmers to keep and improve seaweed quality.